Property developer with a Mediterranean style which starts of its great experience and the collaboration of great professionals in all the areas that are part of real estate development. From the selection, acquisition and management of land until to the careful execution of all projects.
We understand the real estate development from the approach of each project as a unique action, almost handmade, integrating the highest quality standards with the characteristics of the place to meet the expectations of our customers.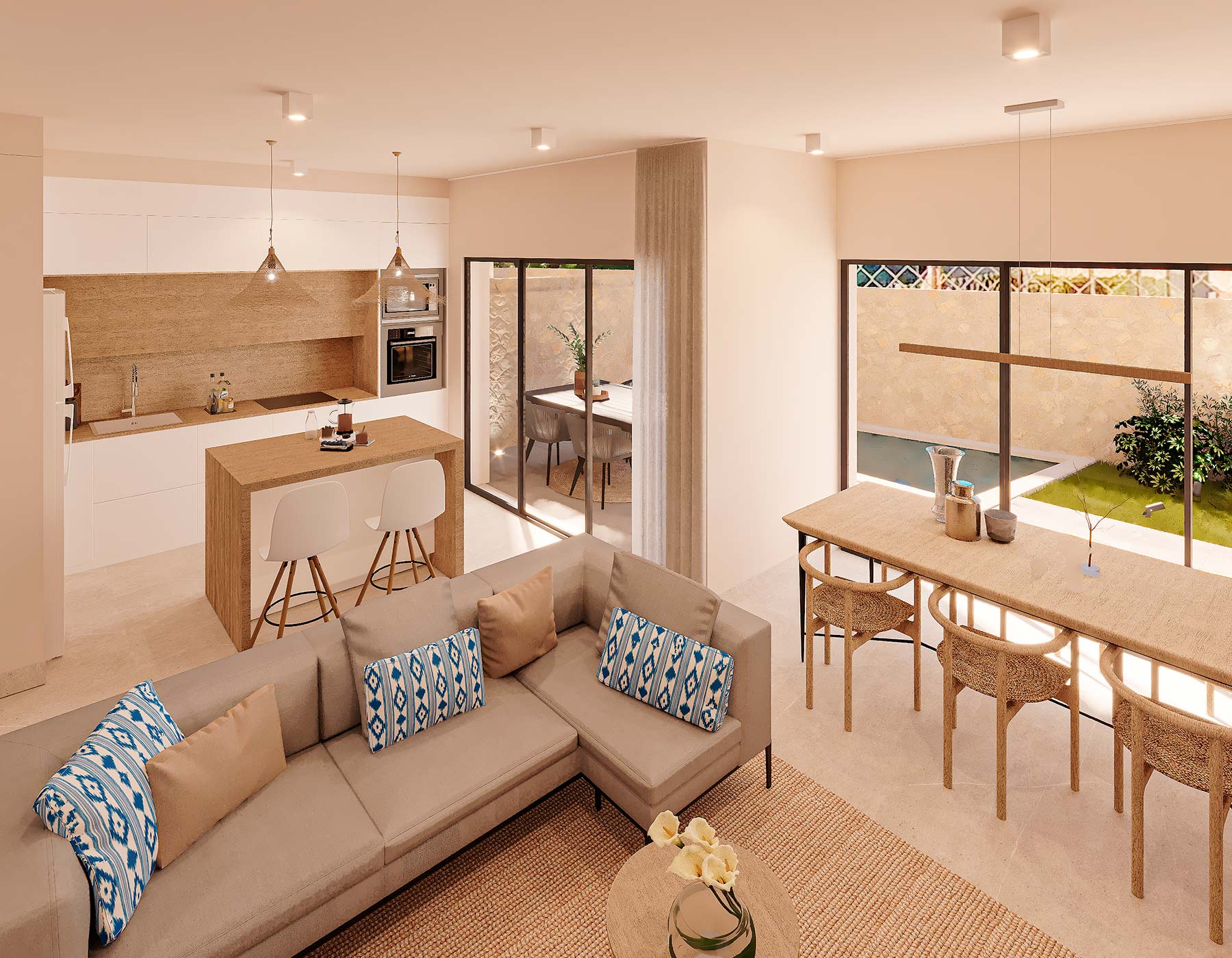 Modernity and creating
spaces

We sell properties with the most possible transparency. We want you to feel comfortable and to trust us.

We design and build developments because we have a professional team that projects and executes them. That makes the costs more affordable.

We build what we project, which allows us to have greater quality control and offer a more adjusted price.

We carry out a meticulous follow-up to guarantee quality-assurance and control. This arrangement results in on-time and on-budget delivery and you can be confident that your home is just as you want it.
Experience focused on client satisfaction
Original and contemporary designs which combine modern with rustic. Energy efficiency and design comes together to create harmony.
We do not build anywhere, we spend a lot of time choosing the best area and location for our developments.
By being the owners of an architecture studio, we have the ability to customize all projects in an easy and agile way.
We advise our future buyers at all times. We help them with paperwork and mortgage management.